Gain an understanding of the profit & loss, pricing methodologies and maintaining a sustainable and profitable business.
About this event
ABOUT THE WORKSHOP 4 of 4
Launch & Grow Your Food Venture series presented by YSpace, York University & Vaughan Business & Entrepreneurship Centre:
You've decided to start a food or beverage business, but what do you need to know?
The interactive and engaging session will focus on P&L (Profit and Loss statement) fundamentals including developing a great understanding of how to price their products, understand their cost structure and ensure they develop a model that will deliver an ongoing and sustainable margin and absolute profit. The course starts with a personal P&L to ensure all participants relate to a business P&L and then uses product examples to illustrate how important it is to gain a great understanding of the financials. It would then zoom into the different areas of the P&L such as Revenue, Cost, and other expenses. The pricing section would include understanding customer (retailer) margin expectations in various channels and how to structure your pricing to account for these margins and still be profitable.
The learning outcomes include gaining a practical understanding of the P&L, pricing methodologies and maintaining a sustainable and profitable business
Launching or growing? Learn more below about the opportunity to apply for a $5000 provincial grant with our Starter Company Plus program.
ABOUT THE SPEAKER – Ron Monteiro
Ron, Founder of KICT Inc. Consulting & Training and Facilitator, Speaker, Coach with Clear Concept Inc., has extensive experience working as a Finance Executive in the Consumer Packaged Goods Industry. He has worked for Kraft Foods, Campbell's, Kruger Products and was the VP of Finance for a Private Beverage Manufacturer.
Ron was born in Kenya and is a University of Toronto graduate (Bachelor of Commerce ) & is a Chartered Professional Accountant (CPA, CMA). He is passionate Accountant & Finance Professional, Manager, Mentor, Teacher and Coach and is looking to share his experience and insights with students, entrepreneurs and new industry professionals.
Ron recently started his own training company focused on helping professionals within the Corporate world improve their Financial comprehension and leadership skills.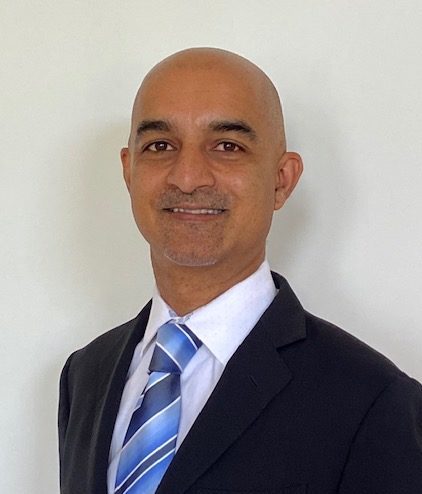 This workshop is brought to you in partnership with YSpace's York Region Food Accelerator. YSpace is home to one of the first of its kind in the GTA food accelerator program, and in a partnership with YSpace, The Regional Municipality of York Region and the Canadian Agricultural Partnership, a federal-provincial-territorial initiative. YSpace Food Accelerator helps promising food and beverage consumer-packaged goods (CPG) ventures build their strategy, grow their network and scale their business.
Vaughan-based entrepreneurs participating in this series have the opportunity to apply for a provincial grant of up to $5,000 through the Vaughan Starter Company Plus program, designed to help implement and execute on the plans created through this training series. Learn more at: vaughanbusiness.ca/starter-company-plus.