Is your company doing everything it can to be sustainable?
As part of Small Business Week, learn how you can establish a Sustainability Mandate for your business through this webinar hosted by Professor Mark Terry.
In 2015, the United Nations launched a global plan known as the Sustainable Development Goals (SDGs) as a "universal call to action to end poverty, protect the planet, and ensure that by 2030 all people enjoy peace and prosperity". Every nation agreed to implement the 17 goals of this plan not only in its national policies, but in the behavior and practices of its people and businesses.
This Session will cover:
An introduction to SDGs
Review of the 17 goals
More on the COV's Social and and Environmental Sustainability program and Better Your Business Program
During this virtual open-forum style Q&A, feel free to turn cameras on, ask questions in the chat box, and share more about your business.
This session is ideal for idea-stage, Pre-Launch businesses, & businesses looking to grow alike.
If you have any questions for us at VBEC email ed@vaughan.ca.
*Virtual meeting link will be sent to your inbox 1 day prior to the event.
Hosted by the VBEC every October, Small Business Week is a nationally recognized celebration of the contributions small businesses make to the economy. This year's theme will focus on helping businesses become more inclusive while driving the Canadian economy. The content will focus on diversity and inclusion with an emphasis on cultural diversity and representation as well as industry and sector variety in small business.
Registrations are currently open to small businesses and entrepreneurs. For a full schedule of events, including descriptions, please visit vaughanbusiness.ca/SBW.
About the Host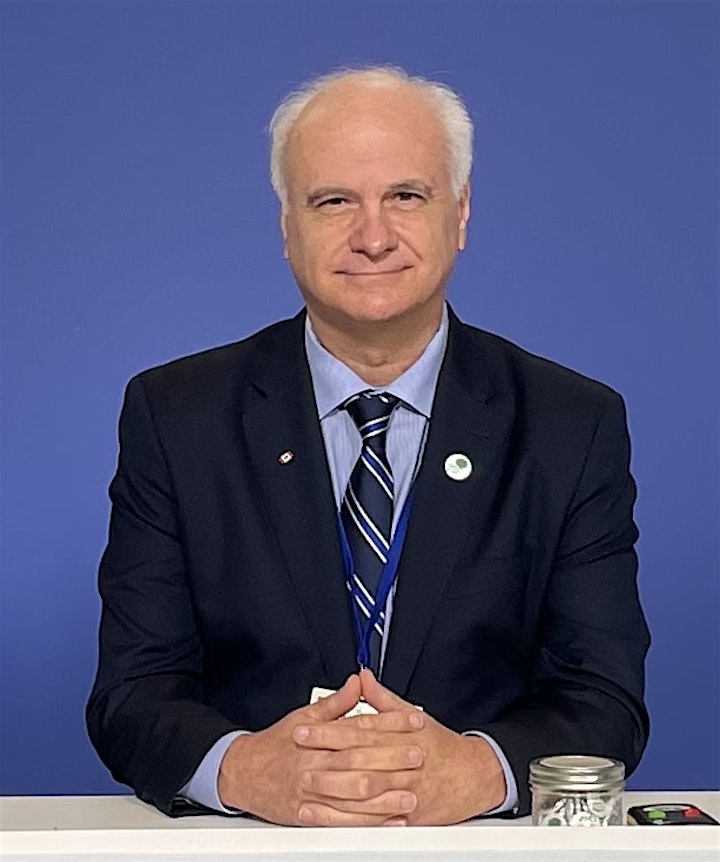 Dr. Mark Terry, will introduce a program he will be spearheading this year with the City of Vaughan to help local businesses establish and implement a certified action plan that adheres to all 17 of the UN's Sustainable Development Goals.
Mark Terry, PhD, is the Director of the City of Vaughan's Social and Environmental Development Program and a Member of the Order of Vaughan. He is also an Adjunct Professor at York University in Toronto and at Wilfrid Laurier University in Waterloo and an academic Fellow of the Royal Society of Canada, the Royal Canadian Geographical Society, the Dahdaleh Institute for Global Health Research, and The Explorers Club.
Mark has worked with the United Nations since 2011 on the Youth Climate Report, providing films of global scientific research to its annual climate summits known as the COP conferences. His pioneering work in documentary remediation for the UN earned him the Gemini Humanitarian Award from the Academy of Canadian Cinema and Television. His current work with GIS mapping was recently recognized by the UN with a Sustainability Development Goals Action Award.